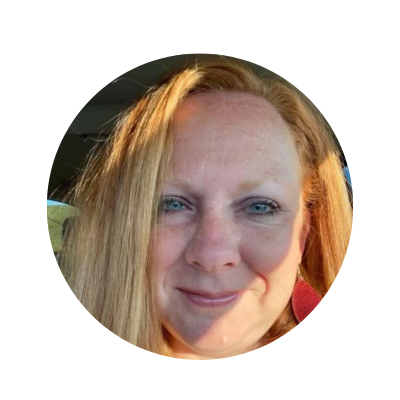 Reagan's Mommy
Founder & Brand Manager
Reagan's mom, Angela, is proud to be a founder and Brand Manager of Purple Monkey Project. Purple Monkey Project is her way to keep her daughter's memory alive. She wants to keep the memory alive not only for herself and Reagan's dad, but also for Reagan's siblings. The whole family yearns for the world to recognize that Reagan existed. And they loved her. And that she made a difference and continues to be loved for all eternity.
Angela and her husband, Brad, are the incredibly proud parents of their four kids – Austin, Avary, Alayla, and Reagan. Nothing makes her happier than time spent with her family.
Purple Monkey Project's Brand Manager is a busy mom, wife, and educator in the Fairfield area. She has been involved in various levels of education since graduating from Miami University in 1999. She is currently an elementary teacher for Fairfield City Schools.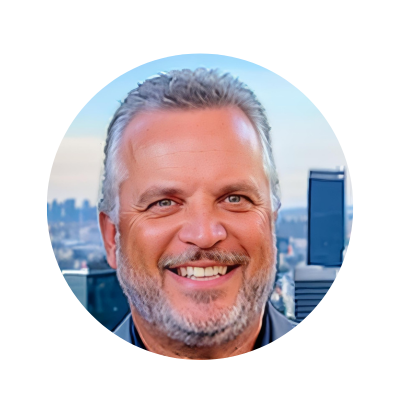 Angela's husband for almost 25 years.  Austin, Avary, Alayla and Reagan's Daddy.  Ron and Marilyn's son.  Vince, Tamera, Jon and Shannon's brother and brother-in-law.  Worklife Specialist and Assistant Vice President for First Financial Bank covering the North and West Side of Cincinnati.  President of the Fairfield Civitan Club, Board Member for Fairfield Rotary Club, Board Member for Fairfield YMCA Advisory Board, Member of the Fairfield Christian Leaders Group.  World's biggest Denver Broncos fan, avid supporter of the Cincinnati Reds and Colorado Buffaloes.  I love spending time with my family and friend's, spending time in the outdoors hiking, especially in cold weather.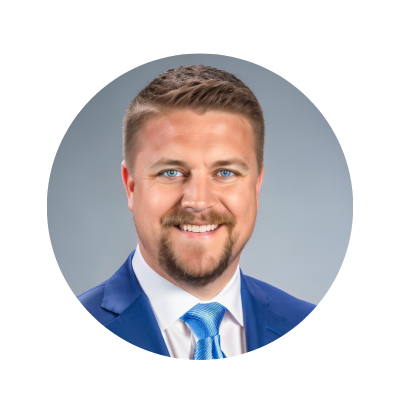 Jason Berens was an original member of the Purple Monkey Project's Board of Directors and was elected as its Vice President.  Jason is a long-time close friend of the Vanoss family and also brings previous Board experience in education and industry sectors. In his professional career, Jason has been an Employment Specialist since 2011, and brings a compliance mindset to the organization. As Vice President, Jason directly supports and is the backup for the President of the Board.   Aside from the role of Vice President, Jason also serves as Committee Chair for our Scholarship Committee, which oversees the scholarship program promotion/advertisement, application process and review as well as the selection of our scholarship winners.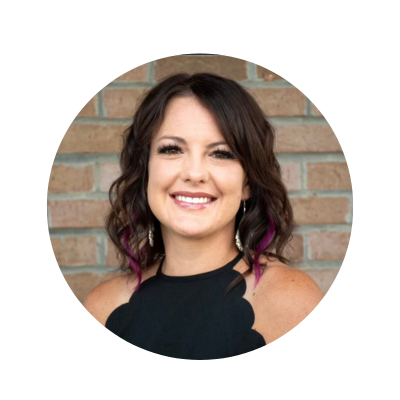 Jamie Bock is the co-owner of Haute Hair Studio in Fairfield and has been a licensed cosmetologist for 15 years. After cosmetology school and a brief period at Spa D'Ambiance she worked at Master's Touch Salon in Fairfield township as an independent contractor for 14 years before opening her own salon. Jamie's favorite part about her job is making people feel good about themselves. Jamie is the godmother of all four Vanoss children, Austin, Avary, Alayla, and Reagan. As Reagan's godmother, she is very passionate about keeping Reagan's name and spirit alive. Jamie Bock has been on the Purple Monkey Project Board of Directors since its inception in October or 2021 and was elected to service as Secretary of the Board and continues in that capacity today. Jamie serves on multiple committees, including the Reagan's Fun Run committee, which holds a very special place in her heart. Jamie also assist with the social media posts you see from Purple Monkey Project on Facebook and Instagram. Jamie graduated from Fairfield High School in 2002 and continues to reside in Fairfield with her husband Jeff and two children, Jayden (16) and Jayce (7). Aside from work and Purple Monkey Project, Jamie spends most of her time at the soccer field cheering for her boys. Jayden plays year-round for both Fairfield High School and Cincinnati Elite FC and Jayce currently plays SAY through Fairfield Optimist Soccer Club. She is also looking forward to joining the Fairfield Show Choir family this year as Jayden has joined Choraliers. In her very limited spare time Jamie loves to read and craft.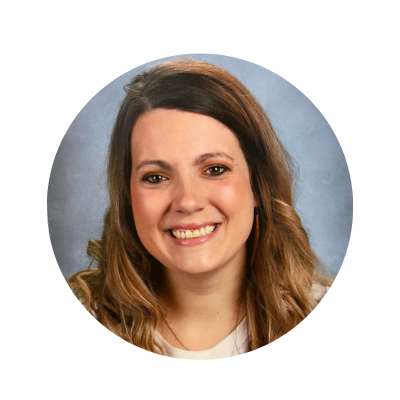 Tiffany Mason, 33, is an Intervention Specialist for Fairfield City Schools. She has 10 years of experience working with students in grades K-8 in an inclusionary and resource room setting. She has served as Unit Leader (2017-2022), PBIS Coach (2022-Current) and other various leadership roles throughout the district. She is passionate about helping all students achieve success academically, socially, and emotionally. She is an advocate for all students and creating environments for all students to be included. These passions led her to become a part of Purple Monkey Project to continue supporting children in the Fairfield community.
Tiffany has served as a co-Treasurer for Fairfield Tempo Club for the Choir department since 2021 and this is where she found her love for the Treasury role. Tiffany became treasurer in October 2022 for the Purple Monkey Project.
Personally, Tiffany is married to Shane and together they have 6 children, Isabell (17), Makenzie (16), Alayna (13), Eli (11), Samuel (10), and Eribella (7). They reside in Fairfield, Ohio where Tiffany plays an active role in serving as Sub Choir Treasurer for Fairfield Tempo Club and Head Costume Mom for Fairfield Rhythm Express Show Choir.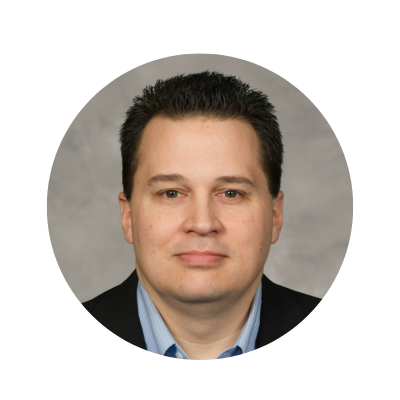 Kevin McDonald, 46, is the Vice President, People Services & Insights for The E.W. Scripps Company.  He has over 25 years of experience working within both large and mid-market companies in virtually every aspect of HR operations, technology strategy, vendor governance, implementations, and merger & acquisition integration. With a primary focus on HR technology & service delivery, business process outsourcing governance, and business process transformation, Kevin has spent the last twenty years focused on maximizing the value of his company's technology and service provider relationships along with significant M&A work helping Scripps through three transformational events in his 16+ years with the company.
Kevin has served as the Vice Chair of the HROA Board of Trustees from 2012-2013 and was a founding member of the ADP COS Client Advisory Board.  Kevin was also named an HRO Today HRO Practitioner Superstar in 2013, 2014, 2015, and 2016 and currently serves on various advisory boards with OneSource Virtual. 
In his personal life, Kevin and his wife, Sandra, along with two daughters, Cameron (23) and Courtney (17) reside in Fairfield, OH where Kevin serves as the varsity assistant coach for the girls' basketball team at Fairfield High School and volunteers as a Show Choir "tech dad".  Kevin also serves on the Fatherhood Committee for the Talbert House and on the board of the Purple Monkey Project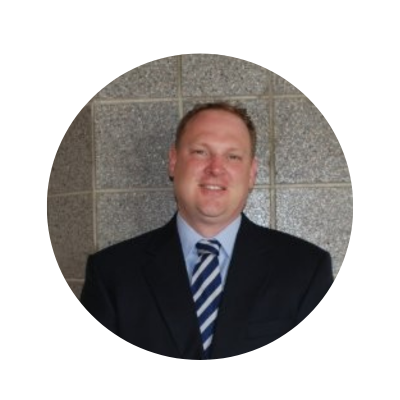 Rod Blanton was born and raised in Chillicothe, Ohio and graduated from the University of Cincinnati with a Bachelor of Science degree in Industrial Management.  Rod has worked for Valco Melton since 1998 and is currently the International Sales Manager for their Asia/Pacific region, which means he spends a lot of time on the other side of the world.  He is a member and deacon at the Forest Dale Church of Christ in Springdale, Ohio.  Rod enjoys travel, golf, Formula 1 racing, Saturdays in Nippert Stadium and helping local youth programs through the Purple Monkey Project.  Rod has been married to his wife Avery since 1998 and they have 2 boys, Alex and Kenny.  Rod and Avery reside in West Chester, OH.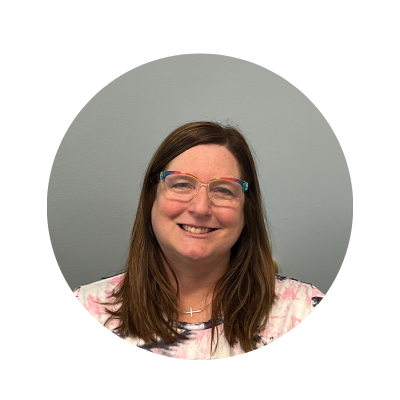 Dana Cornwell, 49, works as a Patient Care Specialist for Care Tender Home Care. She has worked in hospice and home care for over 15 years. Care Tenders works closely with Veterans in need, Dana is incredibly proud to be part of a company that serves Veterans in their time of need, as her oldest daughter and several members of her family are Veterans. As board member of Purple Monkey Project, Dana is able to give back to her community and support local students in achieving their dreams. Personally, Dana is married to Michael and has 3 daughters. Abbi (22) Navy Veteran, Grace (22) and Elizabeth (17). They reside in Fairfield where both Dana Michael are actively involved with Fairfield Show Choir. Dana has been Pure Elegance and Little Elegance Lead Costume Mom for 5 years.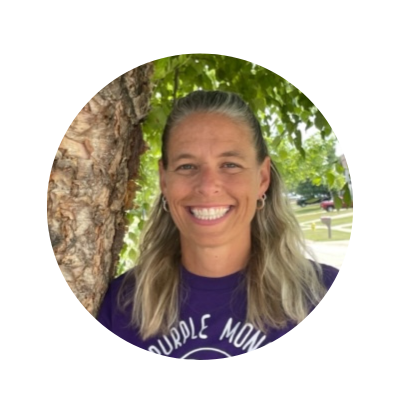 Michelle Alcorn, although most know her as Shellee, is a teacher at Edgewood City Schools. She currently teaches 5th grade and is the head coach/liason for the Girls on the Run program She also is a part time student pastor at Community Christian Church. She is married to Justin Alcorn, and they have 3 kids, Michael, Elizabeth, and Christopher (Topher). As part of the Purple Monkey Project board , she serves on the Scholarship, Mic Drop, and Fun Run committees. In addition to helping at PMP events, she enjoys spending time with her family, listening to music, and running in different types of races.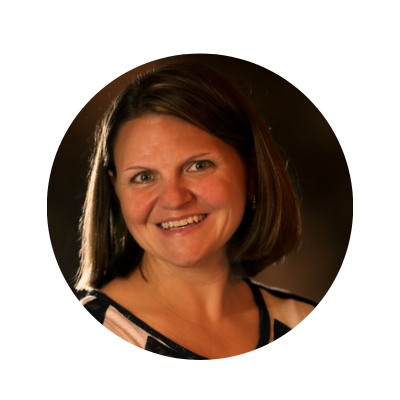 Shannon Beal, 47, is currently the Secretary for Cincinnati Catering. She has over 20 years of experience working in this family-run legacy company which has been in business since 1934. As a small business, she wears many hats but most of her day-to-day responsibilities focus on customer service, sales, and marketing.
Shannon has always been actively "involved". During her children's early years, she was an active PTC board member and a Girl Scout Leader. Later on, she served several years on the Fairfield Athletics Booster board. Currently, she is serving the Fairfield Tempo Club in a Public Relations & Social Media capacity as well as a Board Member at Large for the Purple Monkey Project.
Shannon and husband, Brad, reside with their children Dylan (21) and Sara (15) in Fairfield, Ohio.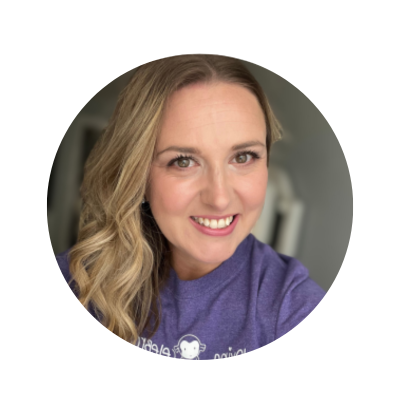 Mandy Thomas, 39 is a self-care and beauty enthusiast. Running her own small business partnered with Mary Kay helping women reclaim their confidence through skin care and makeup. One of the biggest lessons she's ever learned is that how we treat ourselves directly results in how our lives will be shaped.
Mandy serves as the Social Media Director on the board for the Purple Monkey Project. An organization that is extremely dear to her heart. In her personal life, Mandy and her husband, Eric are proud parents to their four children, Jenna, Caleb, Lenora, and Sylas.